When I read the title "Model Citizens", curiosity got the better of me. I wanted to know how playwright Haresh Sharma interpreted and challenged the idea of being the perfect Singapore citizen. This short play took about an hour to read and is packed with many moral issues to think about. I was not disappointed!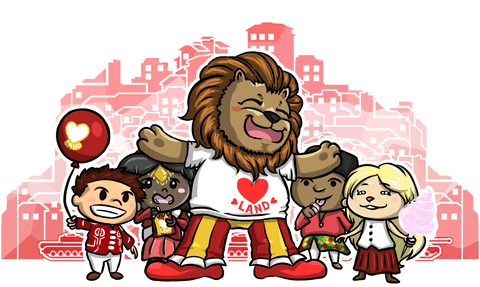 Source: https://gph.is/g/ZynvBpd
A few characters stood out to me. Their predicament, though highly individualistic, are familiar. Haresh eloquently ties the developments that took place in Singapore to the emotions and reactions that followed all in a play. So here are some that I'd like to share.
Individual wants vs societal expectations
One of the main characters of the play is Mrs Chua. She graduated from Nanyang Technological University, became a teacher, got married to a Member of Parliament, and became a mother of two. Sounds like a perfect Singaporean life right? But we soon realise that she resents this life, as every decision she ever made was one that society expected of her.
"You wanted me to stop having any more children. Two is enough you said. You changed the rules. You forced me to get sterilised. Now you want more children. I wanted more children."
In one sad moment in the book, she mentions that she has never been asked what her personal aspirations are, and never really thinks about them at all.
Is it wrong to do desperate things to make opportunities for yourself?
The most daring and surprising character in the play is a young Indonesian maid, Melly. Let's just say that she does some unspeakable things to earn some extra money, and is not afraid to play the pity card with her very caring employer when she needs to.
However, as you get to know her through her words, actions, and suffering, you start to wonder what you would do in her situation and at her age.
"Why can't I have some little luxury? Why can't I have a nice phone which can play my favourite songs? Why can't my family eat meat and buy a toaster and have a toilet?"
Is there a right way to grieve?
Melly's employer is a middle class Peranakan woman called Wendy, who is going through her own trauma as a grieving mother with unresolved questions about her son's suicide. Even though grieving is a personal thing, she seems to have to give answers to people about why she's not working anymore, why she doesn't cry, and why she doesn't allow people to help her.
"I was his mother, his friend… I tried by best… and I couldn't save him. I don't even know… I don't even know why…"
Source: http://po.st/hTFKh4
With National Day fast approaching, I'm sure everyone has been thinking about our roles as Singapore citizens, with questions and issues waiting to be discussed. Reading singlit books is the perfect way to explore this, and you can start with this compelling play.