Halloween is the perfect time for scary stories, and we've decided to brave through nightmares, angry spirits and murderous psychopaths to bring you this list of scary books.
If you're a horror movie junkie, why not try reading horror stories instead? It goes without saying that movies will always miss parts of the original plot, and on top of that, books offer a different, more subtle kind of terror that will definitely play tricks on your mind.
Warning: These books should be read ONLY during the day, in a crowded, public space.
1. The Woman in Black by Susan Hill
Source: http://po.st/JuIwgO
Who doesn't love a good old fashioned ghost story set in a haunted house? We recommend The Woman in Black, written in the style of a traditional gothic novel, but by a fresh contemporary author.
Lawyer Arthur Kipps is sent to a small town to attend the funeral of his client Mrs Alice Drablow. He sorts out her papers at her secluded, mysterious house. He thinks nothing of it until at the funeral, he spots a young woman with a wasted and ravaged face, dressed all in black. He starts to feel uneasy and it doesn't help that the locals refuse to tell him anything about her. Kipps stays overnight at the house to complete his work, and strange and scary things begin to happen! Who is the woman and why is she still here?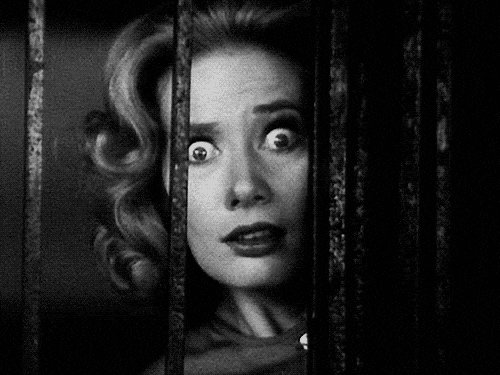 Source: https://gph.is/2aq9Is3
This story is widely regarded as a terrifying one that will definitely mess with your imagination for days! Borrow it if you dare.
"I stood absolutely helpless in the mist that clouded me and everything from my sight, almost weeping in an agony of fear and frustration, and I knew that I was hearing… appalling last noises of a pony and trap, carrying a child in it…"
2. Brighton Rock by Graham Greene
Source: http://po.st/ubtCzr
For those less into the supernatural and more into the horrors of the real world, this dark crime novel is for you. It is set in 1930's Brighton and centers on the terrifying Pinkie, a 17-year-old psychopathic mob leader who finds sex repulsive and crime stimulating.
The story starts off with Pinkie killing an informer for another gang. He then sets out to eliminate anyone who knows what he has done. He even forces a witness, Rose, to marry him so that she can't testify against him. However, he is unprepared for the courageous Ida Arnold—an associate of the murdered man—who is determined to take him down and to save Rose.
What's more terrifying is that Pinkie's motivation stems from his insecurity. Whenever he feels like he's not taken seriously, this happens:
"The poison twisted in the Boy's veins. He had been insulted. He had to show someone he was – a man."
Pinkie's actions throughout the novel will leave you terribly disturbed, but he is still a believable character, which is the strength in this dramatic novel. A thriller you won't be able to put down!
3. NOS4A2 by Joe Hill
Source: http://po.st/daGshk
Don't we always warn kids not to talk to strangers? Here's a book that teaches that lesson with a frightening, supernatural twist. NOS4A2 is a horrific fantasy about a serial killer completing his unfinished business.
Charles Manx is an infamous child kidnapper—he lures children whom he believes need saving from their parent's abuse and brings them to a terrifying playground of amusements he calls "Christmasland" in his Rolls-Royce Wraith. But Manx is far from the saviour he sees himself as. As a price for bringing the children to Christmasland, Charles Manx feeds on the souls of his victims. Many years ago, Victoria McQueen fell into his trap but was the first ever child who managed to escape. Now Manx is on the road again, and this time, he's picked up Victoria's son.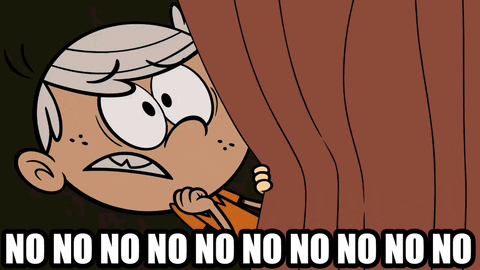 Source: https://gph.is/2auE2Di
We highly recommend this best-seller, written by one of the highest-regarded horror and supernatural thriller writers of his generation.
"The blood of a redheaded woman is three degrees cooler than the blood of a normal woman. This has been established by medical studies."
4. Ring by Koji Suzuki
Source: http://po.st/7yfILv
Whether you're into horror or not, you would've heard of Ring and the terrifying ghost Sadako. If you're wondering where it all began, here's how the original story goes:
Four teenages die in inexplicable circumstances and it turns out that they all watched a certain videotape. Journalist Asakawa investigates the deaths and ends up watching the tape too. To his horror, he finds out that whoever watches it will die in exactly one week unless an act is performed. What act? Well you don't know because the instructions have been recorded over with a chat-show! Asakawa has to somehow figure this out before time runs out!
The story builds up gradually and suspensefully, leading to unexpected places. Borrow the book, and you'll know why it ended up achieving such a cult success.
"Don't worry. There's nothing down there. Your biggest enemy is your imagination."