We know the story: boy meets girl, boy loses girl. And against all odds, the couple overcomes their adversities and lives happily ever after.
We have read this narrative countless times, yet our appetite for romance novels remains strong. Have you ever wondered how it all began?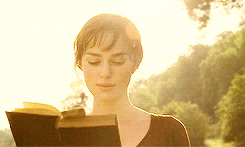 Source: https://gph.is/1gxj56l
What is a romance novel?
Love stories are not a new phenomenon. They date back several centuries, and you can find them in classic Greek texts like Daphnis and Chloe.
Source: http://po.st/GFVcCX
But the mass-marketed romance novel that we know today is a modern concept that is different from regular love stories. Why? For a book to be considered romantic fiction, it has to have certain elements.
For one, the main plot of a modern romance novel must revolve around two people who fall in love and want to build a relationship together—all other events and characters in the book are secondary.
This is different from books that have a romantic subplot, like women's fiction ("chick lit"). These books are usually not considered romance novels because the heroine's relationship with her family and friends may just be as important as her relationship with the hero.
For example, famous "chick lit" book Bridget Jones' Diary is not a romance novel because the book is centred on the protagonist dealing with her career, self-image, family, friends, and singlehood—it is not just about her romantic relationships.
And of course, romance books usually have a happy ending!
The First Modern Romance Novel
Scholars often cite the 1740 novel by Samuel Richardson, Pamela, as the first modern romance novel. It is based on the story of a beautiful teenage maidservant and a landowner, who makes inappropriate advances towards her. When the landowner's attempts to seduce her fail, he rewards her virtue with an offer of marriage. Pamela, who is emotionally fragile and confused by the landowner's manipulation, accepts his proposal, and eventually falls in love with him.
Due to the social gap between Pamela and her new husband, she has to acclimatise to upper-class society. She does so successfully, even winning the acceptance of her husband's sister, who initially considered the marriage a sham.
Although Pamela was not the first novel about a romantic relationship, it is the first novel to be written from the heroine's point of view. It also has a happy ending, something that was unique at that time.
Source: http://po.st/hu6x1W
Jane Austen also had a significant impact on the literary genre, with her book Pride and Prejudice being dubbed "the best romance novel ever written".
So how did they become popular?
It all started in early 20th century England. Mills & Boon, a publishing firm that was established in 1908, started publishing romance novels on top of their adventure works from Jack London and educational textbooks.
But the publishing house soon realised that its hardcore romance novels sold better, and they dropped other genres of books in the 1930s to focus on selling romantic fiction. They started gaining more reach when Canadian publisher, Harlequin Books, began distributing their novels in North America.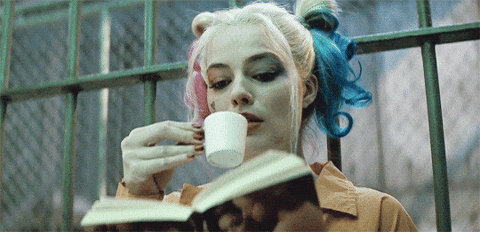 Source: https://gph.is/1PKx3Pj
Instead of merely distributing their titles to libraries, Harlequin Books chose to sell their titles "where women shop most", such as supermarkets and drugstores. The idea paid off, as women found themselves fond of the escapist novels.
Harlequin's success in the large North American market eventually paved the way for more publishing houses to distribute romance books, giving us the romantic fiction novels that we have today. Head down to our libraries or search through our eBook catalogue to satisfy your romance cravings!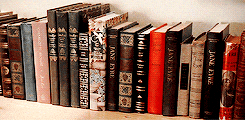 Source: https://gph.is/1UCuPHs
"The books are about the celebration of falling in love and emotion and commitment, and all of those things we really want."
– Nora Roberts, bestselling romance novelist