From being fascinated by Chinese myths to creating stories of her own, Tiffany Lim is a triple threat who can write, illustrate, and produce. She's worked on a myriad of projects ranging from books, telemovies, and even an animated pilot!
And we successfully nabbed this lady for an interview to answer pressing questions like "Which books did she ugly cry too?", "What should you do when stranded on a fantasy world?" and more!


1. In an interview with Super Cool Books, you mentioned that you grew up with stories about far-off kingdoms and heroes, would you mind sharing some of these stories?

Sure! Most of my favourite stories were the Chinese myths that my grandmother shared when I was a child. For example, I was fascinated by the Monkey King's misadventures, and the tale of Nezha, a boy who soared through the sky by riding on rings of fire.
The myths I've read have inspired the stories I've spearheaded. For example, The April Fool's Apprentice, a trilogy that I've published with Marshall Cavendish, features a little girl who explores different cultures with a magical companion. Gate Seekers, an animated pilot that I produced with a cloud-based studio in the United States, is set in a mystical world where magic is commonplace.


Screenshot from 'The Gate Seekers' Pilot © Tiffany Lim

2. We also came across another interview you did with Cartoons Underground, where you mentioned that you're an emotional person. Which brings us to the next question: have you ugly cried to any books before?
Plenty! Most of the time, I've cried whilst reading books with plots and characters that I relate to. For example, John Green's The Fault in Our Stars featured two relatable characters who faced similar problems that I experienced as a teenager, and had a twist that left me in tears.

Source: https://gph.is/WWgPhJ
3. Speaking of books, what are some of your favourite illustration books?

William Joyce's A Day with Wilbur Robinson, which inspired the movie Meet the Robinsons, is a picture book that I've thoroughly enjoyed. Joyce's book included a whimsical house that inspired The April Fool's Apprentice, which featured an enormous shop with enchanted artifacts and doors that led to magical worlds.

Book Covers, 'The April Fool's Apprentice' Trailer © Tiffany Lim, Marshall Cavendish
4. If given the option, which present-day author would you like to meet?
I would love to meet Erin Morgenstern, who wrote The Night Circus. This is a story about two magicians who were on opposite sides of a magical duel, and how their rivalry gradually transformed into love. Filled with vivid imagery and an intriguing plot, The Night Circus is currently one of my favourite books.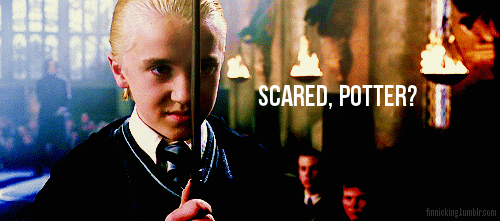 Source: https://gph.is/1Jf4prD
5. How would you go about crafting your stories? Illustrations or texts first?
Personally, I prefer to think of a short summary for what my book is about, which would gradually be expanded into a chapter outline for the entire story. Once a chapter outline is done, I tend to sketch my characters, and create a draft of the book's cover to motivate me throughout the writing process.

Screenshots from 'The April Fool's Apprentice' Trailer © Tiffany Lim
6. Were there any books that aided you in crafting The Gate Seekers or The April Fool's Apprentice? Or even in your upcoming work?
I was involved in the Mediacorp-broadcasted movie adaptation of Secrets of the Swamp, which was based on NParks' picture book. I was also involved in The Archmage Legacy, an audio-series for young adults whose fantasy-centric plot was highly similar to the Gate Seekers.
7. If you had to choose another genre to read or even write about, what would it be and why?
Science fiction stories would be fun to write! Sci-fi authors cleverly blend items that exist in the present with futuristic elements. Some of the sci-fi stories I've read feature AI with emotional capabilities, interplanetary vehicles that run on novel sources of energy, and other inventions that inspire a reader's imagination.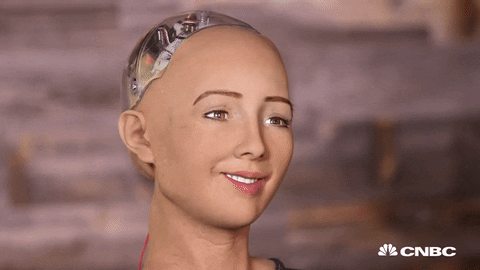 Source: https://gph.is/1Mn13Wa
8. Based on your work or other fantasy fiction books you've read, can you impart a couple of survival tips to our readers, should they find themselves stranded in a fantasy world.

Just like the characters in Gate Seekers have banded together, I believe that the first thing that readers should do in a fantasy world would be to join a guild.
A guild provides you with safety in numbers. They would also give you knowledge and resources that you'd require for the first stretch of your adventure. Eventually, you may choose to strike out alone, or find another guild to join. However, it's always important to find a team that you can count on when you're starting on a quest.
9. Here's one just to humour our geeky side: If you could choose, which fictional worlds would you wish to live in? Also, what job/class/specialisation do you think you'll take on and why?
I would love to live in the world of The April Fool's Apprentice, mainly because it blends the real world with a magical realm.
If I was in my young protagonist's shoes, I would gladly accept a position as a shopkeeper for the enchanted shop that she helps out in. When I'm jaded by the duties of a magical shopkeeper, I can always return to the real world. (Knowing me, I'd rush into the safety of my bedroom to boot up my computer at record speed.)