New Year, new reads!
How about flipping to a new chapter these captivating #Singlit books?.
Oftentimes, in the pursuit of our aspirations, we faced obstacles along the way. One can argue that it's not about the destination, but the journey. Having a resilient mindset is key, no matter how tough it can be. The following local works will take us on inspiring journeys — exploring themes of self awareness, courage, appreciation and perseverance, and making us stop and ponder what is important in this transitory journey of our own lives too.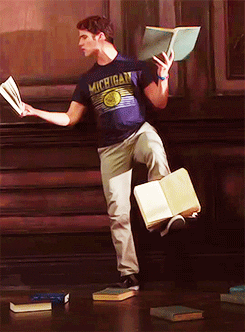 Source: https://gph.is/1Z8cam8
This is Where I Won't Be Alone by Inez Tan
Source: https://bit.ly/2Cqs7CR
This compilation of short stories by Inez Tan is filled with adventure, realism and poetry, and unfolds against a backdrop of Singapore's history and culture. Each story's protagonist goes through bouts of emotions, self-realisation and awakening while balancing external influences they have no control of.
One such story is Edison and Currie, which revolves around two siblings who experience adversities during their school years. Throughout the story, their relationship is tested and they go through unrelenting stress and peer pressure of achieving success in a fiercely competitive college. Can they survive the consequences of disappointment and regret?
"She was not making much sense, but Curie recognised the intent, and the tissue her teacher had pressed into her hand felt as soft as a blessing.''
Kallang Basin Adagio by Khor Kuan Liang
Source: https://bit.ly/2EJu1kk
Sci-fi enthusiasts, you are in for a real treat! This elegantly written book by Khor Kuan Liang takes his readers on a journey of hope, human resilience and appreciation.
In a post-apocalyptic future, a group of wanderers searches for refuge where environmental resources are scarce. Singapore Kallang Basin, Adagio, is their only salvation. In their pursuit of this land, the group stumbles upon a young starving boy and a humanoid. The humanoid holds a secret that will upend the tribe's dynamic and force them all to confront the truth of their own survival. What role does artificial intelligence serve when we fight to survive?
"It is not sleep from which she has been awakened, but it is as close as she can come to that state. There is nothing like time for her in this blankness. A thousand years is no different than a day."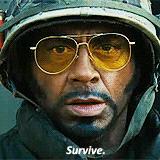 Source:https://gph.is/1kg7aGY
Lion City by Ng Yi-Sheng
Source:https://bit.ly/2A3RMjl
In this collection of whimsical short stories, Ng weaves fantastical tales that will definitely mess with your mind. The stories are set around the familiar landmarks of Singapore, and feature familiar local characters. Ng transforms them all with strange and unimaginable twists. Let's just say you'll never see Changi Airport, Sang Nila Utama, or your favourite local dishes in the same way again.
One of these stories is Food Paradise. What if a fortune teller told you in your past life you were a bowl of laksa? How would you react to his "supernatural" claim? The main character in this story finds himself becoming slightly delusional, re-thinking his beliefs and even changing his behaviour and eating habits. Will he ever snap out it?
"This birth and rebirth. This life. So what if you were once food? That's finished. That one was your last-time life. What are you going to do with this one?''
Source: http://gph.is/2ENTda0