It's hard to get around with our pets—they aren't allowed on buses and trains, taxis are reluctant to take them, and they can't possibly walk all the way to our destination.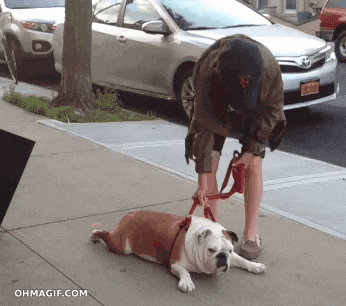 Source: https://gph.is/1exeD2E
In the case of guide dogs—commonly used as visual mobility aids for the visually impaired—despite being allowed on public transport, many viral incidents have happened where guide dogs and their handlers were prevented by strangers from using public transportation!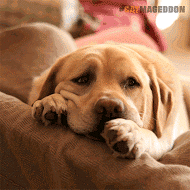 Source: http://gph.is/1RjZMPJ

And these incidents are certainly not new to Cassandra Chiu, the first Singaporean guide dog handler, and Esme, her guide dog. In her recently released memoir, she details her life growing up with Stargardt disease, which causes progressive vision loss.

A Place For Us by Cassandra Chiu
Source: http://po.st/bRU3xi

If that isn't ruff enough, here are three moments in her book that gave us the sniffles:

1. Before Esme

Before meeting Esme, Cassandra struggled to come to terms with her situation and was frequently discriminated against due to negative perceptions—she wasn't allowed to open a bank account because she was deemed to not have the "mental capacity", and she was unable to convince them that being blind does not mean your brain is affected!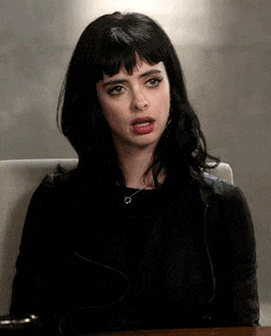 Source: https://gph.is/1bngnQi

Still, with the support of her family and advice from numerous mentors, she adapted by learning through audio books. She also begged her father to teach her how to cook and even started swimming competitively!

Source: https://gph.is/KviPrN
2. Her Tough Training with Esme

She was first exposed to the idea of guide dogs through former blind British politician David Bunkett and his autobiography On a Clear Day, and decided to get a guide dog for herself.
Source: http://po.st/DSKGF9
You may think that getting a guide dog is a simple process, but it is actually time-consuming and expensive. The waiting list is long, and it would take years before the right dog is found!
Fortunately, Cassandra was matched with Esme only after a few months. What followed was a trip to Melbourne for a month-long training with Esme to build up their teamwork. Her days were filled with obedience training, learning how to take care of Esme, and walking practices on busy streets and under simulated traffic conditions. She walked so much that she developed blisters on her feet!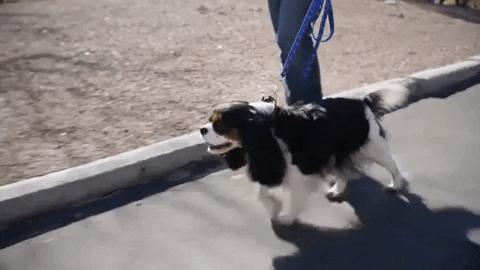 Source: https://gph.is/2CjbuJP
3. Her Transport Woes
Till today, many Singaporeans are still not used to seeing guide dogs in public places where pets are not allowed. And it was even worse for Cassandra then, as she was the first guide dog handler in Singapore—Esme was barred from entry into the shopping mall where Cassandra's own office was located, because there were no building policies in place for guide dogs.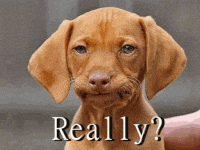 Source: https://gph.is/2l6Y36C

To counter this, she worked tirelessly with the shopping mall's management, MUIS (Islamic Religious Council of Singapore), SMRT, SBS Transit and many other organisations to formulate policies allowing guide dogs in these places.

Her indomitable spirit and work as a social advocate for a more inclusive society was finally recognised in 2012 when she received the Singapore Woman Award and Social Innovation Park Distinguished Fellow Award respectively. Her response?
"As far as I knew, I was merely going about my life, trying my very best to be the best mother I possibly could, trying to establish a foothold in my career as a counsellor, and doing all of this guided by one very furry angel."
For more touching moments and things you never knew about guide dogs, it's time to get your paws on her memoir.