Singapore has a wonderful poetry scene with numerous talented writers. Today, we'll talk about three books by three award-winning poets: Tania de Rozario, Cyril Wong and Desmond Kon.
Tender Delirium by Tania De Rozario
Source: http://po.st/dDCnta
We'll kick off with the fire and wit of Tania De Rozario, who has gifted us with Tender Delirium – a confessional collection of poems and short prose about estranged lovers, despairing mothers, queer desire and obsessive longing.
Merciless, emotional, and utterly compelling, this award-winning collection will leave you breathless. You can borrow it from our library, but first, here's an excerpt:
I want to write you a poem that unravels
from the gut, hurls itself towards you
like a slap across the mouth. Let my words
unleash themselves upon you like dogs
looking for a fight, like seeds bursting
from overripe pods. Let every vowel
explode in your face like cruel laughter,
every consonant pronounce itself like
death into your ear, every comma
trip up your speech, every full-stop
prevent you from finding your way home. (…)
– Tender Delirium, pg17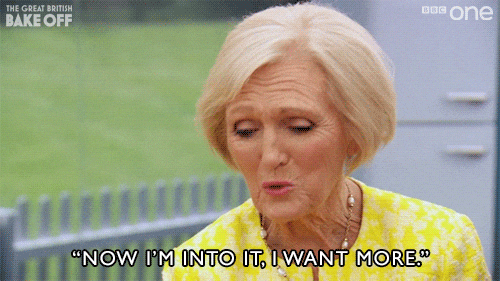 Source: https://gph.is/2iKYvXZ
Tilting Our Plates to Catch the Light by Cyril Wong
Source: http://po.st/eEO19l
Our next recommendation is by Cyril Wong – the author of numerous literary publications and the recipient of the 2006 and 2016 Singapore Literature Prize. Today, we'll introduce one of his more popular books, Tilting Our Plates to Catch the Light.
This beautiful and lyrical story should be read straight through in one sitting. Trust us, it's an experience not to be missed. It is about two lovers who are in the process of losing each other, intertwined with a reinterpretation of the myth of Shiva and Mohini. The story flows so easily, changing its rhythm as it weaves through moments of tragedy and joy.
(…) I touch your arm now
to draw you back into the present
to remind you that the music is
still beautiful, that its beauty could
save us again. With a future this certain,
what else is left for us to do but listen
as drums achieve their swift crescendo
with a ferocity of a pugilist's
finishing blows? What else is there but
to give ourselves up to the symphony
before it ends, instruments dimming
like lights in our house at the start
of evening? As the conductor erases
traces of a lingering chord with a flick of
his wand, his arms are finally left hanging
in mid-air, in surrender or in farewell.
– Tilting Our Plates to Catch the Light, pg77
I Didn't Know Mani was a Conceptualist by Desmond Kon
Source: http://po.st/DL4BWN
Desmond Kon is a local author who has a ridiculous amount of literary achievements. We'll not list them all, but in terms of his contribution to poetry, he has authored six collections and also invented two poetic forms: the asingbol and the anima methodi.
I Didn't Know Mani was a Conceptualist won the Singapore Literature Prize in 2016. This collection match-makes people and ideas across cultures, and forces us to look at history, religion and art in a different way. With references from Elton John to Boudelaire to Buddha to Thoreau, you'll be left baffled – but wiser. This one's for the brave and the learned, borrow it here.
A new catalogue has arrived. It sells everything in even numbers from hampers to visors to worry stones. Da-Ren moves his thumb across the face of the angel carved into his jadeite piece. That was a birthday present from the curator with the cellist. Da-Ren wrote him a masnavi in return, about a mythic river that had dried up into a periglacial lake. It's now retrofitted, a parking lot, where the maroon and mango-yellow Volvo resides. "It comes in other colours," Da-Ren recalls the other cellist saying, afraid the chess master wouldn't like the brown-tinged green. But Da-Ren sees the tree of life in it like a forest in India and all the bloodstone it can afford, the martyrs within forgotten. "Take this Caravaggio and follow the splash zone," Da-Ren says. "Reach the foot of the water-logged mountain in Montenegro, and there, a box poem at page bottom, left and right of centre."
– I Didn't Know Mani Was a Conceptualist, pg8