Crazy Rich Asians is set to hit cinemas next week. If you're not caught up with the drama, here's what happened:
Despite the hype surrounding the movie based on Kevin Kwan's book of the same title, it has garnered some criticism for its inaccurate portrayal of Singaporeans — not all of us are affluent and speak with Westernised accents!
If you feel that there are other stories that represent Singapore better, here's a list of stories that we think feature the "average" Singaporean.
One First Hour by Alfian Sa'at
We'll start off with a collection of poetry by well-known Singaporean writer, poet and playwright Alfian Sa'at.
Source: https://localbooks.sg/product/one-fierce-hour/
This is his first collection of poems, containing his unabashed and wry observations of Singapore. His poems tackle thought-provoking issues like losing Singapore to modernisation, the moving life of our cardboard aunty/uncle, loss of friendly feelings among neighbours, and of course, our merlion.
Sa'at holds nothing back with his honest depiction of our country. Here's an excerpt of The Merlion, where the poet and his friend gaze upon the trademark statue:
"And why does it keep spewing that way?
I mean, you know, I mean…"
"I know exactly what you mean," I said,
Eyeing the blond highlights in your black hair
And your blue lenses the shadow of a foreign sky.
"It spews continually if only to ruffle
its own reflection in the water; such reminders
will only scare a creature so eager to reinvent itself."
Read his poems here.
Sugarbread by Balli Kaur Jaswal
Source: http://po.st/45juTF
Our next recommendation is Sugarbread, a book about a Sikh family in Singapore. It is narrated through the eyes of 10-year-old Pin.
Not only does Pin have to face subtle and apparent racism from people around her, she is told to not be like her mother — even though she thinks the world of her mum.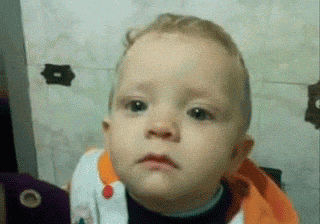 Source: https://gph.is/1c4zf2O
It also shows how we can mediate living in a multicultural society. *Spoiler Alert* Like when Pin decides not to go to Kristen's party, where she is forced to buy a cheongsam just for a birthday photo.
Sugarbread is a touching and powerful response of a minority's experience in Singapore that sometimes go ignored. Read this emotionally-charged novel here.
"Everybody wants to prove that they are right all along, even if the whole world says they are not. I thought about how Farizah insisted on her beliefs, even when they were a bit strange."
Fistful of Colours by Suchen Christine Lim
Source: http://po.st/x092Oo
Fistful of Colours was the first book to win the Singapore Literature Prize in 1992. Here's how the story goes:
Ong Suwen is a young teacher and artist in search of her identity. As part of her search, she embarks on a journey of her stepfather's rich family history, which reveals the lives of our country's first generation of immigrants and residents — Chinese coolies, Indian doctors and Malay waiters.
Woven into this narrative are Suwen's friends who reflect the country's diverse community — a young Indian Singaporean who rejects studying medicine for art, and a mixed race couple who faces discrimination from their families.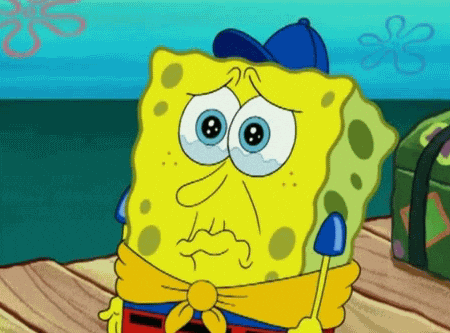 Source: https://gph.is/1gNAiqp
As we learn more about Suwen's past, we delve into the contrasting livelihoods of Singapore's ancestors and her generation. Along the way, we learn how history and the diaspora of our early immigrant communities shape our national identity and how the coming generations are continually challenging social constructs that were set by Singapore's ancestors.
Read it here.
"Our memory is a sieve, and we are the sculptors, shaping and reshaping the remains of our past."
It Never Rains On National Day by Jeremy Tiang
Tiang's short story collection is a refreshing take on Singapore. Instead of nostalgic settings of HDB estates, hawker centres and the MRT, Tiang focuses on Singaporeans living abroad.
Source: http://po.st/b3lpps
By placing Singaporeans abroad and removing elements of what we perceive as quintessentially Singaporean, Tiang allows the characters to define for themselves what their nationality means. Will a British man who marries a local woman be part of our national identity? Will migrant workers who build our country ever be considered one of us?
The book highlights the difficulties of constructing a national identity while also eschewing tired tropes about our country.
Here's a short excerpt of a local character, Joy, talking to her Swedish friends:
' "Oh, you are from Singapore." Joy smiles warily, ready for the next question, which is usually something about chewing gum or how small the country is.
Instead, Peter says thoughtfully, his head as if to study her from a different angle, "But you are not, Chinese? Sorry, I do not—"
"Eurasian," says Joy. "There are a lot of races in Singapore."
"What means Eurasian?"
She shrugs. "A mixture. A bit of Europe, a bit of Asia." '