We are used to looking to books or Hollywood movies for romance. But did you know that one of our historical figures also had a romantic side to him? Raffles was not only a sweet and loving husband, but also a caring and devoted son. Take a look at a different side of Raffles in the book The Family of Sir Stamford Raffles by John Bastin and Julie Weizenegger. How did these relationships shape his character?
Source: http://po.st/afaYF9
Today, many prestigious buildings, from hotels to institutions, are named after Raffles. It would be no surprise if people associate 'Raffles' with wealth and grandeur. But this was not the case in the early life of Stamford Raffles. His family were heavily in debt. But what was the cause of their dire straits?

While Benjamin Raffles, the father of Stamford Raffles, had moderate success in his seafaring career, he also faced losses when his ship Port Morant was wrecked. When his career finally came to an end in 1800, his only son, Stamford Raffles, had to take on the responsibility of repaying debts and become the sole breadwinner of the family.
Source: http://po.st/FJuj9Z
At just 13 years of age, Stamford Raffles was taken out of boarding school to begin work as a clerk in the East India Company for £50 a year. However, he worked hard and was quickly promoted through the ranks. Within just 10 years, he was appointed as the Assistant Secretary of the new Presidency government of the new Prince of Wales Island (Penang today). His salary of £1500 a year, provided well for his mother and sisters' expenses. His father's pension could not provide for them, being only sufficient for his own subsistence.
Source: http://po.st/FJuj9Z
Perhaps, this promotion also provided for his love life. Now he was able to start a family of his own. Barely six days after the promotion, he married Olivia Mariamne Fancourt, a widower 10 years his senior. How they met is another interesting story on its own.

After a few years in Penang, they moved to Melaka to fulfill Raffles' new appointment as Agent to the Governor-General with the Malay States. Here, Olivia's bouts of illness began. Raffles was again given a new appointment as Lieutenant-Governor of Batavia but the 'unhealthy and hot climate' made the couple very ill. Olivia also started to suffer from gout. In 1814, after just nine years of marriage she finally succumbed to her illnesses. Raffles was so heartbroken that his health suffered. To recover, he moved back to England in 1816.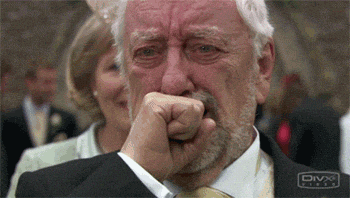 Source: https://gph.is/XH5wbV
In London, he met his second wife, Sophia Hull, and started a new chapter of his life. With renewed resolve, he returned to Sumatra to take up a new appointment there. In a time where women usually stayed at home, Sophia was determined to join her husband on his visits around Sumatra. Tragedy struck again when four of his children died, one after the other. Sumatra being riddled with disease and sickness, left no one immune. Death also came for many of their close friends. Finally, they decided to set sail for home in England. But this was not the end of his story. Find out the rest by reading the book here.