New York Times bestselling author and Edgar Award winner Paul French recently graced us with his presence, speaking at the Singapore Writers Festival on the changes China has gone through and its impact on the world, along with the challenges and attractions of researching the history of Shanghai and Singapore.
In case you missed the opportunity to meet this esteemed British author, fear not. We had the pleasure of interviewing him and even included a couple of questions you voracious readers may have wanted to ask!
1. Having travelled a lot, what are the books you'll take with you as a travelling companion?
I always like to read novels written about where I'm going and usually the period I'm interested in (i.e. the first half of the 20th century). That means I usually travel around China reading the modern Chinese greats – Lu Xun, Lao She, Zhang Ailing (Eileen Chang), Mu Shiying etc; and in Malaysia and Singapore that probably means W. Somerset Maugham, whose books I have read and re-read.
2. Was there any point while researching your works where you discovered something that interested you about the people in China and Shanghai?
I'm always looking for the old gossip and rumour—the sort of thing that never makes it into the police reports or the newspapers, but tells you a lot about the society. For instance, when I was researching Midnight in Peking, about a tragic killing of a young European woman in 1937 Beijing, I read references that many old Chinese thought the murder was the work of a fox spirit (Huli jing). Of course, the police at the time discounted this but some superstitious local people were scared and others used the fox spirits as a metaphor. It's another layer of detail that gets lost if you only use the "official" sources.
Source: http://po.st/pcZXGg
In Shanghai, I am always staggered at the multinational makeup of the city in the 1930s. As I was researching City of Devils, I was coming across communities of not just British, Americans, French and Russians as well as the refugee Jewish population but also Mexicans, Portuguese, Corsicans and even gypsies (Roma).
3. Despite being non-fiction books, your works manage to have this gripping flow we find in fiction novels. Are there any other books like yours you would recommend to someone who loves books of a similar genre?
They say we are in a "golden age" of true crime at the moment. Certainly Erik Larson's books (and especially The Devil in the White City about Chicago in the late 19th century and a serial killer) are influential, as are David Grann's books (Killers of the Flower Moon is really excellent). Sarah Weinman's recent The Real Lolita combines both a notorious 1948 kidnapping in America and the inspiration for Vladimir Nabokov to write his classic book Lolita. Of course I would also recommend going back to the original great true crime classic, Truman Capote's In Cold Blood—I think everyone writing true crime owes Capote a debt.
4. If you're stuck on an island with only one book, what book would it be?
Rudyard Kipling's Kim—I've read that book repeatedly since I was a kid. It's a great adventure for anyone who ever wanted to live a different life in a different world (a spy in hot India rather than a schoolboy in a cold North London suburb, in my case!). It has all the colour and diversity of India, adventure and mystery. It would stop me being lonely on the island I think.
5. Of all the titles you've written thus far, which was the hardest for you to write emotionally?
Midnight in Peking was difficult at times. It's about a murder—a horrible, brutal murder that really happened and was never solved. When you write about real people you have a debt to the dead to do your best to recreate them as they were. When I first published that book the name of Pamela Werner and her murder in January 1937 had been completely forgotten; now many people know of her and her tragically short life. There is a responsibility there.
6. Here's a cheeky one. Have you read any fiction books in Mandarin before? If so, which were your favourites?
I was involved in a book translating the short stories of Mu Shiying, a 1930s/1940s modernist short story writer in Shanghai. I was really pleased to be involved in that project (with Andrew Field who introduced me to Mu in the first place) as Mu had been rather forgotten and overlooked in China. Also my partner, Dr Anne Witchard of the University of Westminster in London, was keen to see Lao She's great novel of 1920s London life—Er Ma (or Mr Ma and Son in English) published as a Penguin Modern Classic. She found an unpublished translation in the British Library by the former head of the Chinese department at Edinburgh University, William Dolby. We read it and, of course, the original and Penguin decided to use that translation.
7. It's been said that asking an author to choose a favourite amongst their own work is akin to asking a parent to choose their favourite child. But we're still going to ask that. If you had to choose one of your works as a favourite, which would it be and why?
City of Devils—it's a Shanghai book and it's quite a big book in its ambition and scope I think. I lived in Shanghai for two decades and researched that city's history every day. All of that time, research and thinking constantly about Shanghai is in that book.
8. What was the last book you read?
I just read John Lanchester's Fragrant Harbour which is a novel about Hong Kong in the 1930s and 1940s and then in the 1980s and up to the Handover back to China. It's a fantastic sprawling novel that is also a history of pre-war and wartime Hong Kong as well as the "boom" years around the Handover. There's some amazing detail, history and set pieces. It's a tremendous piece of writing.
9. Do you have any "must-haves" before you start a reading session?
I read anywhere and everywhere—on the sofa, in the library, in bed, the bath, the train, the garden, the beach… I don't mind. I also read in all ways—books, on my devices, my phone, newspapers, magazines… I am a voracious reader and usually read three books a week if I possibly can as well as snippets of other books for research.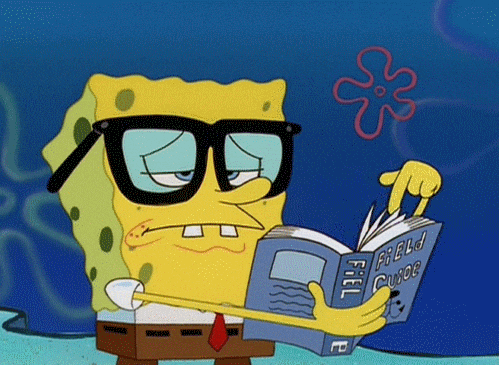 Source: https://gph.is/1sDnkGu
I'm very lucky in being quite a high profile and successful writer on subjects to do with Asia as well as a reviewer for various newspapers and magazine so now many other fiction and non-fiction writers send me their manuscripts for comments or blurbs so I get to see many great books very early before they hit the bookshops.
10. What's the strangest thing you've used as a bookmark?
I tend to use tickets a lot—train tickets, subway tickets, plane boarding passes. Some years ago I cleared out several boxes of novels from my office in Shanghai and donated them to The Bookworm in Suzhou—an English language café and informal lending library. Some of those books went back to the early 90s when I'd read them and then stuck them on the shelf and forgotten them. I got a very nice email from a guy in Suzhou who had taken a novel down from their shelves and found a China Eastern Airlines boarding card inside as a bookmark telling him that on July 7th 1992 I flew from Shanghai Hongqiao to Beijing airport and sat in a "Smoking" seat—wow! I haven't smoked since the mid-1990s and nobody smokes on planes nowadays! That bookmark was a historic artifact now!