November is the time for NaNoWriMo! The National Novel Writing Month is a challenge that encourages writers to finish a novel of 50,000 words. And yes, we have it here in Singapore too! If you're an aspiring author who is on the fence about taking up the challenge, perhaps these published entries will inspire you.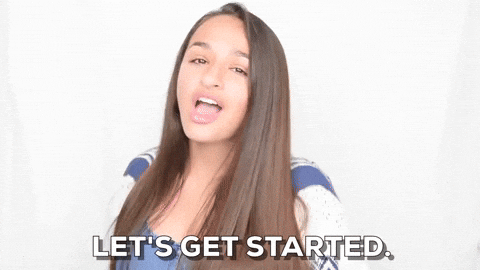 Source: https://gph.is/2mN9cMr
Water for Elephants by Sara Gruen
Source: http://po.st/s4mNOk
Water for Elephants is so successful that it was even adapted into a Hollywood movie starring Reese Witherspoon and Robert Pattinson—and we'd bet that you never would have guessed that the book started as the author's NaNoWriMo project! Here's how it goes…
The story is set in the 1930s during the Great Depression. Young Jacob Jankowski is forced to leave veterinary school after the death of his parents. Aimless and penniless, he hops onto a passing train and meets a group of misfits who are part of a circus.
Jacob joins them, and is soon sucked into circus life—he meets Marlena, a beautiful young star who is married to the twisted animal trainer, August. He also meets Rosie, an elephant who seems untrainable until he discovers a way to reach out to her.
As conditions at the circus grow more brutal and abusive under August and the greedy circus manager Al, Jacob and Marlena find love with each other. But does a happy ending await our star-crossed lovers?
"When two people are meant to be together, they will be together. It's fate."
Wool by Hugh Howey
Source: http://po.st/x148jn
Going outside should be simple, but not in this book.
In a ruined and toxic landscape, a community resides in the Silo, an underground city that is governed by strict rules and regulations, which the inhabitants believe protect them.
The world outside can only be seen through a blurry image projected onto a wall. Naturally, the camera capturing the view gets filthy over time, and the city's capital punishment is "cleaning"—a process where a criminal is forced to go outside and polish the lens of the camera before being overcome by poisonous gas.
Sheriff Holston, who has long upheld the Silo's rules for years, unexpectedly breaks the biggest taboo of all: he asks to go outside.
"Better to go out to see the world one time with his own eyes, than to be burned alive with the plastic curtains."
Borrow the post-apocalyptic novel here.
The Beautiful Land by Alan Averill
Source: http://po.st/hGlc3Z
Tak has a special job—he works for the Axon corporation as an explorer of parallel timelines. One day, he brings back information that gives Axon the power to alter the past, present and future.
If Axon succeeds, Tak will lose his loved one Samira, as her future will cease to exist. His only way to save her is to use a "borrowed" time travel device to transport them to an alternate timeline.
But what Tak does not know is that the inventor of the time travel device is searching for a timeline called the Beautiful Land, and he is willing to destroy all other timelines until he finds it. As the world collapses into apocalyptic madness, Tak has to bend space and time to save Samira's life.
"You see, time—all of time—is a living thing. It breathes and moves and changes as events act upon it. And like any living thing, it can be killed."
Read the thrilling part science fiction, part horror book here.