Netflix and chill may be perfect after a long day, but so is curling up with a good book! Comparisons are often made between books and their TV adaptations, and in our completely unbiased 😉 opinion, we always prefer the depth, intimacy and stimulation of a good read. What about you? Here are some popular Netflix shows and the books they are based on!
Thirteen Reasons Why
Source: http://po.st/kpLaim
If you have heard of Thirteen Reasons Why by Jane Asher, you'll know that it's both well-loved and well-hated. This is because it deals with a difficult theme of teenage suicide. Either way, you'll enter and leave the story with a greater sense of empathy for the people around you.
The story follows high school student Clay Jensen, who returns home to find a box in the mail containing 13 cassette tapes. The tapes were recorded by Hannah Baker — his classmate and crush — who committed suicide two weeks earlier. In the tapes, she reveals the reasons why she decided to end her life.
The show and the book portrayed two very different experiences. In the book, the story is told intimately in first person, while the show delves into the stories of the supporting characters. Also, unlike the show, the plot does not include a lawsuit, and the whole story takes place over the course of one night. We highly recommend delving into this story, to further understand a taboo issue that exists in Singapore and the world. Borrow it here.
House of Cards
Source:http://po.st/JUZOpR; http://po.st/3hUl4g
Francis Urquhart has his hand on every secret in politics — and is willing to use them all to become Prime Minister. Mattie Storin is a tenacious young reporter who stumbles upon a scandalous web of schemes and financial corruption at the highest level. She vows to reveal the truth, but must risk everything to do so.
Does the book's plot sound a bit different to the TV series'? That's because the popular show on Netflix is a political drama set in 2010s America, while the book is set in 1980s Britain!
The book's author, Michael Dobbs, used to be an advisor to Margaret Thatcher. He wrote the book after having a furious row with her, so you can definitely expect an insider's look at the twists and turns of British politics. Check out House of Cards in Kinokuniya, or borrow his other books at the library.
Magi: Adventure of Sinbad
Source: http://po.st/hE8Mlt
When you think of Sinbad, you'd probably think of The Arabian Nights (which you're never too old to enjoy), but did you know that there's a Manga version of this universe?
Introducing Magi, an Arabian Nights themed Japanese manga series by Shinobu Ohtaka. It has numerous volumes with familiar characters like Aladdin, Sinbad, Ja-far and Alibaba. This Netflix anime we're talking about is based on a spin-off manga series that focuses on Sinbad's origins.
Magi: Adventure of Sinbad tells the story of Sinbad, a boy with magical powers determined to make the world a better place. He travels the world as a merchant, honing his skills, fighting fierce battles and gathering allies to eventually become the High King of the Seven Seas.
The manga has a more detailed storyline than the anime, but the anime is a different experience with the addition of colour and sound. To each his own! Check out the manga at the library.
Mindhunter
Source: http://po.st/GqVcwV
The original "mindhunter" is a man called John E. Douglas, and he was one of the first people to start the practice of criminal profiling. He famously confronted, interviewed and studied the America's most notorious serial killers, and was the main inspiration for the character Jack Crawford in The Silence of the Lambs.
He wrote the book Mind Hunter: Inside the FBI's Elite Serial Crime Unit, where you'll discover, in chilling detail, his most gruesome, fascinating, and dark cases. They include a man who hunted prostitutes for sport in the woods, a child murderer, a man who ripped out his mother's vocal chords after murdering her, a man who dressed himself in his victims' peeled skin…need we continue?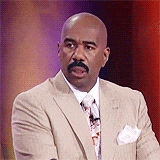 Source: https://gph.is/1J5LXz2
The Netflix show is based on the book, but does not recount its information like a documentary. Instead, it takes a more narrative approach, following its fictional protagonist, FBI agent Holden Ford, as he travels the country to interview notorious criminals. If you're even remotely interested in crime, we highly recommend reading the book, and watching the show!
There you have it, four popular Netflix shows and the books that inspired them, time to start binge-reading!