There's nothing like a good romance novel, or three! Our mother tongue librarians have come together to recommend a few books to us in the name of love 😜. Pick one up, or recommend one to a friend!
அபரஞ்சி (Abaranji) by பூம்பாவை
Source: http://po.st/sci9zL
First up, we have Abaranji, a story about a girl who was named after her father's first love. Her name was thoroughly disliked by her mother, and she was therefore humiliated and treated badly for it throughout her life. Poor Abaranji seemed like she was a servant in her own home, and she yearned for love and acceptance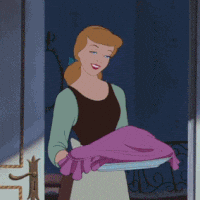 Source: https://gph.is/2cBbzcm
One day, she falls in love with her fellow university mate, Gurubalan, but there is a problem keeping them apart—the difference between their family backgrounds! As the story unravels, readers are left to wonder if Abaranji will ever end up with the love she deserves.
Sayap-Sayap Patah (Broken Wings) by Kahlil Gibran
Source: http://po.st/P0r17K
Next we have Broken Wings, a tragic love story by the famous philosopher Kahlil Gibran. Set in Beirut, Lebanon, it tells the story of two lovers who are forcefully driven apart by societal expectations.
Our protagonist falls in love with a beautiful woman, but she is forced to marry a prominent man instead. The lovers refuse to be kept apart and decide to meet in secret but they are soon discovered, and have to pay the price.
The artfully penned story is not your typical romance novel as it shows how issues like greed, corruption, and the lack of women's rights can devastate pure, unspoken love.
Source: https://themindsjournal.com/kahlil-gibran/
国语推行员(National Language Promoter) by 蔡智恒
Source: http://po.st/jdWA2X
Last but not least, we have National Language Promoter, a feel-good romantic story about the power of first love.
Classmates Zhi Chang (the leader of the class) and Su Fen (the National Language Promoter) develop an innocent, beautiful relationship in school but do not pursue it after graduation.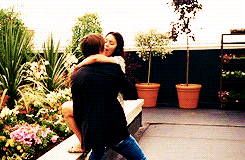 Source: http://gph.is/XJfjy0
Through the years, Zhi Chang comes across other prospective ladies but realizes that no one compares to Su Fen. At 29, Su Fen is even married to another. Will they ever find a way back to each other?