He writes, he sings, and his poems have appeared in journals all around the world such as the Atlanta Review, Fulcrum and the Asia Literary Review. But do you know what reading means to this well-versed Singaporean poet? Or how he gets over the sense of loss that comes after reading the last page of a really good book? Read on to find out!
1) How do you decide what book you are going to read next?
By dwelling on what kind of existential question I would like to address at any given moment, then by searching for the relevant author or poet.
2) Have you ever experienced a sense of loss after you've finished reading a good book? If yes, how did you get over that?
Yes—I get over it by reading another book on the same themes or by the same author. Or by consuming too much cake afterwards.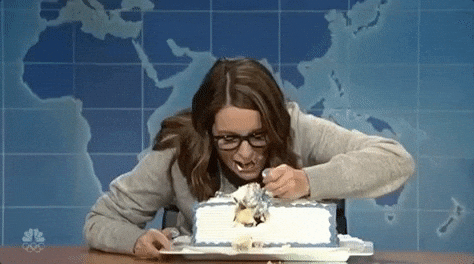 Source: http://gph.is/2wl7AwY
3) Have you ever set yourself any form of reading challenge?
Not really, as I don't believe in "reading" as a "challenge". I just read when I feel the need to read.
4) Which book genres have you always wanted to try reading but never did?
Historical fiction.
5) If you had to choose any fictional character to represent yourself, who would it be and why?
The evil and magical clown from Stephen King's IT, because he represents the darkest and the most honest part of my soul.
6) What, in your opinion, are some must-read poetry books?
Louise Glück's Ararat, Carl Phillips' Wild Is the Wind, and Linda Pastan's Carnival Evening.
7) What are some of the most heartfelt books/poems you've come across that made you immediately empathise with the author?
Linda Pastan's An Early Afterlife and Louise Glück's Celestial Music. These poems, and any poem about desire or mortality by these authors, teach me to be wiser than I am. I empathise with the poets' vulnerability and personal courage.
8) If you could enter any fictional world, which would you choose to go to and why?
I wouldn't want to enter any fictional world because my mind would remain the same, wherever I end up.
9) Some people view reading as a form of entertainment, others as a means of escape. What does reading mean to you?
Reading is a source of insight for me.
10) What books would you recommend to someone who is feeling lonely?
Jiddu Krishnamurti's Commentaries on Living.
11) Are there any "must-haves" before you start reading? E.g. a warm blanket or a cup of tea.
An environment without screaming children.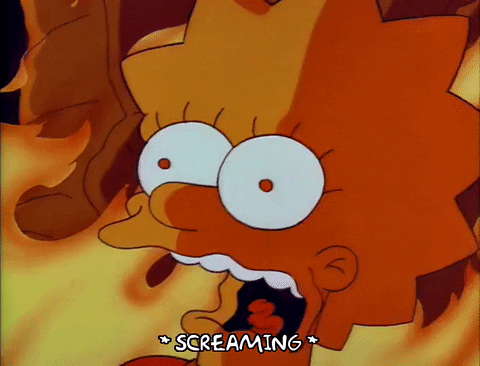 Source: https://gph.is/1SyCjra
12) What was the first book you remembered reading? Do you still re-read it?
Stephen King's Carrie. I only read it once, and that was enough.
13) When did you decide that you are going to be a writer or a poet?
When writing helped me to clarify my thoughts at the lowest points of my early, teenage life.
14) What is one fantasy book you would recommend to someone?
Clive Barker's Weaveworld—descendants of supernatural beings navigating an urban reality in an epic narrative about good-versus-evil and a magical carpet at the cosmological heart of everything.