Are the pressures of adulting getting to you? Are you looking for something super simple and fun to relieve the pressure?
We recommend ADULT PICTURE BOOKS! On top of being easy on the eyes, many of these books are also relatable, humorous and lighthearted. Here are three delightful picture books that will help you escape the burdens of adult life in a fun-filled way. 😉
1. Introvert Doodles by Maureen "Marzi" Wilson


Source: http://po.st/h3uT5H

This book is the ultimate must-read for any adult who is simply looking for some peace and quiet.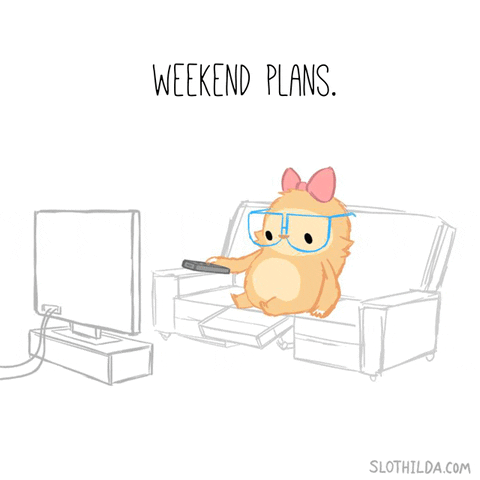 Source: https://gph.is/2JxJgMG

Flip through and you'll find a colourfully illustrated adventure of the quirks that come with being an introvert (and dare we say it, growing older). Be prepared to enjoy many laughs along the way as Marzi Wilson takes you through her hilariously honest, charming and uncomfortable moments that everyone—introvert, extrovert, and anywhere in between—can relate to. Here's a quick peek at one such moment!


Source: http://po.st/j9pl5Y

2. It's All Absolutely Fine by Ruby Elliot


Source: http://po.st/DJdnch

Fans of social media site Tumblr will be familiar with author-illustrator Ruby Elliot, who shot to fame creating cartoons on the website. It's All Absolutely Fine is a darkly comic, honest, and unapologetic account of the author's daily struggles with mental health. She takes the reader through subjects such as anxiety, bipolar disorder and body image—all framed with her trademark wit and originality. Ruby Elliot balances mental health with humour, making serious issues accessible, and very funny. Definitely a must-read. 😉


Source: http://po.st/zzE0ls

3. Adulthood is a Myth by Sarah Andersen


Source: http://po.st/milNeO

Is adulthood a mystery that is weighing you down? Then this book is for you! A collection of comics that documents the horrors and awkwardness of young modern life, Adulthood is a Myth is a funny way of assuring readers that you are not alone in your struggles of navigating the complexities of adult life. Be prepared for lots of joy and more than a few laughs as Sarah Andersen pokes fun at all the awkwardness of adulthood with complete honesty.


Source: http://po.st/milNeO

There you have it—three absolutely hilarious books that will make your day a little better! Borrow them from your nearest library here.