Many famous books are known for their realistic and inspiring plots. But have you ever wondered how they came to be? Are they pure unadulterated fiction or simply a case of art imitates life? We take a peek at three perennial favourites:
Stephen King – Carrie
Today we celebrate the brilliant author of classic supernatural fiction, Carrie. But the story of how he first got this title is often glossed over.
As a young man fresh out of college, King struggled to pay the bills with his teaching job. Coupled with drug and drinking problems, his life spiraled out of control. In the midst of his problems, he penned down Carrie based on his memories of two girls he met in school and who eventually committed suicide. One was singled out because she wore the same clothes to school everyday, while the other had a very religious family. He combined both elements into the life of his protagonist, Carrie White, a bullied teenage girl with telekinetic powers who fought for her own justice.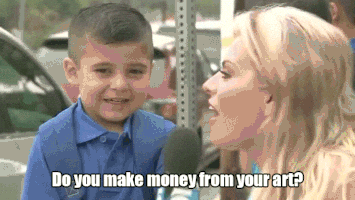 Source: https://gph.is/1ZaR6LN
However, he threw the draft away, thinking that he knew nothing about high school girls and that it wasn't good enough. His wife picked it up from the waste basket and worked on the story with him. Finally, Doubleday agreed to publish the story, and the rest is history.
Source: https://bit.ly/2QOzZqG
Madeleine L'engle – A Wrinkle in Time
L'engle was in despair. After many years of writing, she still hadn't gained much success. Back in the late 1950s, she also did not fit the societal norm of a good housewife who could bake and clean. Eventually, she started to question her spirituality and worth…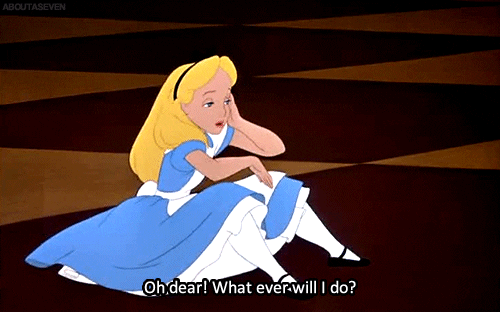 Source: https://gph.is/1eg0PPZ
Then she discovered a new perspective of her faith in physics. The writings of Albert Einstein and Max Planck inspired her to write the children's book, A Wrinkle in Time. Their reverence and understanding of the universe reminded her of her childhood wonder at the night sky. Marrying both science and religion, the children's book tells of the journey Meg Murry and her friends take through space and time to save her father and the world.
However, challenges still remained. Written in the '60s, her novel was so unique that publishers would not publish it. Without a category to place the book in, publishers felt it was too difficult to market to the public. After facing rejection for more than 30 times, Farrar Straus & Giroux finally agreed to publish the novel, and it went on to receive critical acclaim.
Source: https://bit.ly/2Q3n7aT
Maya Angelou – I Know Why the Caged Bird Sings
Initially reluctant to write out her story, Angelou was spurred on by the challenge posed by her editor, Robert Loomis. He had subtly mentioned that it was 'almost impossible' to write an autobiography as literature and dissuaded her from writing it. Wanting to prove him wrong, she poured her life out into the book.

Once you have read I Know Why the Caged Bird Sings, you will be moved to tears at her early life. As a child, she faced racial discrimination, experienced homelessness, and sexual abuse, all of which "caged her like a bird".

However, being surrounded by the love of her family and the kindness of others helped to develop her strong spirit. The words of great authors like William Shakespeare and Edgar Allan Poe also finally released her from the "cage" and inspired her to write freely. As one of the first few African-American women to write an autobiography at that time, she paved the way for other women to speak up about their own experiences.
Source:https://bit.ly/2rSZvMw