Who can resist some family drama? Whether you love the spotlight, or you're a passive onlooker, you just can't escape it. Buckle up as we take you on a dramatic ride through plays that feature families—the good and the bad.
August: Osage County by Tracy Letts
Source: http://po.st/3Xgv5t
Let's kick things off with the Weston family. Beverly, the patriarch of the family, is a raging alcoholic. And his wife Violet is no better—she is a pill popper who is diagnosed with oral cancer after years of heavy smoking. The couple share a relationship wrought with bitterness and resentment built up over the years.
The conflict starts when Beverly disappears one hot summer night, forcing the family to reunite at their homestead. A whole entourage of people turn up:
Violet's sister, her husband and son

Violet's three daughters

Violet's eldest daughter's estranged husband, and daughter

and her youngest daughter's new fiancé
When Violet isn't making calls to track down her husband, she is sniping at her family: criticising one daughter for her dress sense and lack of a romantic life, and falling into an argument almost immediately with her oldest daughter, accusing her of abandoning her family and breaking her father's heart.
Violet's strained relationship with her children causes tensions to flare and long-held secrets to be unflinchingly revealed.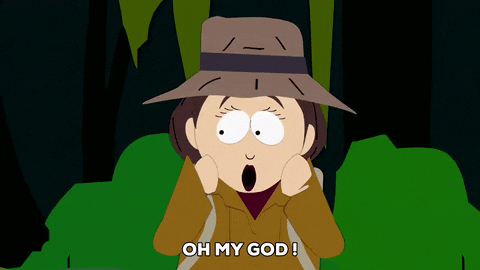 Source: https://gph.is/2b6usCA
Will the Weston family be able to stay united during the search for Beverly? Will they be able to reconcile their differences and mend their broken relationships?
Borrow the play to find out. If you'd like to experience the dialogue on screen, the play has been adapted to a movie as well.
Who's Afraid of Virginia Woolf? by Edward Albee
Source: http://po.st/TWujm1
How many of you love game night? The couple from our next play, George and Martha, also enjoy games—dangerous emotional games, that is. 😱
Who's Afraid of Virginia Woolf is a play about reality and illusions—the twisted games played by George and Martha blur the lines between truth and deception. The title's literary reference to the Big Bad Wolf cannot be missed, and the play prompts the question: is a life without false illusions scary?
One night after a party, Martha invites a young married couple, Nick and Honey, for a drink. The night starts off with George and Martha verbally abusing each other in front of their guests. While the younger couple is first embarrassed, they soon get too entrenched in the situation to leave.
The situation escalates when Martha recounts a humiliating story of George, prompting him to fire a gun at her. However, her taunts don't stop and pushed to the limit, George violently breaks a bottle.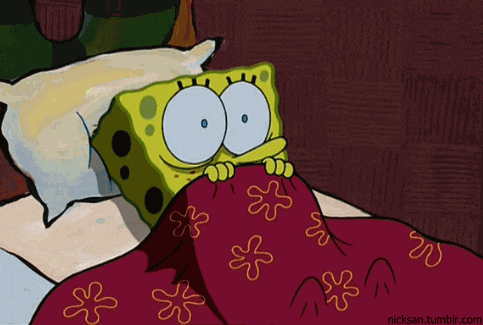 Source: https://gph.is/YZiEF3
The night only worsens as the group grows increasingly intoxicated. It is eventually revealed that the older couple has a son, whom George claims has died. But can their story be trusted?
Read the play here.
A Raisin in the Sun by Lorraine Hansberry
Source: http://po.st/kL0d6H
Our last play on the list is about the aspirations of a working class African-American family living in the poverty-stricken South Side of Chicago.
Walter and Ruth Younger, their son Travis, Walter's mum Lena, and Walter's sister Beneatha, live in a dilapidated house. Walter desperately wishes to be rich—he plans to use his late father's insurance money to invest in a liquor store with his acquaintances.
There is just one problem: his mother has religious objections to alcohol and as the head of the family, she is in charge of the insurance money.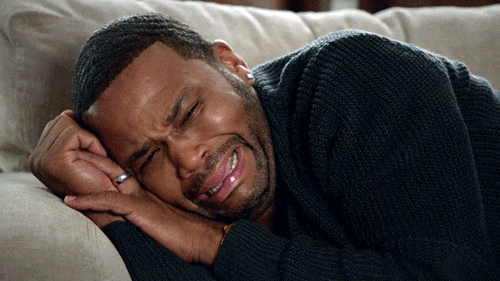 Source: https://gph.is/1SCKBl5
With some insurance money at Lena's disposal, she puts some down to buy a house in an all-white neighbourhood for the practical reason that it happens to be cheaper. After much persuasion from Walter, she eventually gives him the remaining to invest.
The family's plan to move into their new home runs into a roadblock when a white representative from the neighbourhood offers to buy them out to prevent them from moving into the neighbourhood. The family is split on what to do, and to everyone's horror, Walter chooses to accept the buyout and tolerate such racial discrimination. To make matters worse, his acquaintances betray him and he loses whatever that is left of the insurance money.
Will Walter really succumb and accept the buyout, turning his back on his African-American pride? Will they family be able to stick together while chasing their dreams?
Borrow the play to find out!