We face a unique conundrum that our ancestors never had to deal with: unprecedented levels of greenhouse gases are turning Earth into a planetary version of a car parked under the afternoon sun.

How can we take a stand against disaster on a global scale?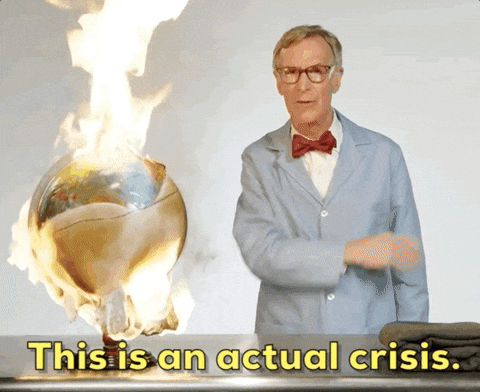 Source: https://gph.is/g/aQNRW5b
Some current news outlets tend to use fear-mongering tactics to gain clicks and views for traffic to their sites, but it's become increasingly clear that these tactics produce counterproductive feelings of apathy and depression in their audiences.
So, instead of rehashing all the bad vibes out there, we've decided to put together a list of books filled with big ideas for a cleaner, cooler future!
1. The Soil Will Save Us by Kristin Ohlson

Source: http://po.st/dxI9o8
Ohlson digs deeper into the secrets of the earth to show us that hope for our future lies literally at our feet. The common soil we trample over is home to an incredibly diverse ecosystem of fungi, bacteria, and insects.
The book explains how this ecosystem, which naturally sustains plants and provides nutrients, can reverse global warming by transforming greenhouse gases in the air into soil-enriching carbon, without any need for new technologies.
A journalist by nature, Ohlson interviews scientists, farmers, and land-owners who have implemented alternative farming techniques that preserve the health of the land.
Eco-warriors, we're rooting for you!



Source: http://gph.is/2f8D3WS
2. Climate of Hope by Carl Pope and Michael Bloomberg

Source: http://po.st/Oj1Gpo
With all the bad news, how do we keep hope alive?
Carl Pope and Michael Bloomberg, who have experience as heads of organisations, bring their experiences to the table as they tackle the problem of sustainability.
The book proposes that cities should lead the charge in building a sustainable society, like innovating urban spaces into rain catchment areas or using eco-friendly developments to create new jobs.
They also highlight the barriers we face in switching to renewable energy—from fossil fuel lobbyists blocking climate change policies to the need to prepare workers in the energy industry for other types of employment.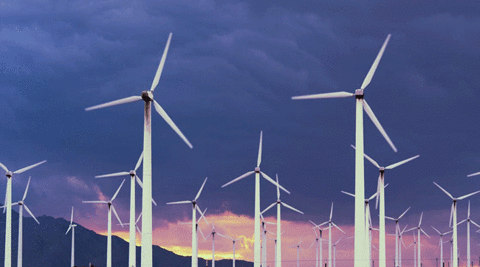 Source: http://gph.is/2ipOprN
3. An Inconvenient Sequel: Truth to Power by Al Gore

Source: http://po.st/Ksi6Up

In An Inconvenient Sequel, by featuring the work of scientists, activists and politicians that have taken up the mantle against climate change, Al Gore sends us a message of empowerment. For example, he cites technical improvements of solar-charged batteries at lower costs and international action like the Paris Agreement as proof that we already have the technological means and willpower to fight for a better tomorrow.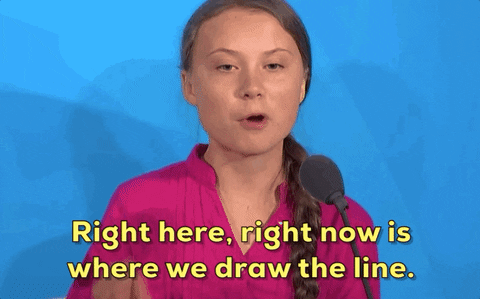 Source: https://gph.is/g/4wPmw22

Gore finishes the book with a comprehensive guide on how to talk to people about climate change, so you can play your part in spreading the message, too.

With the knowledge from these books, you're more than ready to lead the fight against climate change. So let's ditch those single-use plastics, plant some trees and sign up for some volunteering at our local eco-charity!

Source: https://gph.is/2qXw0YX