It's hard to be an audiobook fan.
Even though the popularity of audiobooks is increasing, there are still some readers who swear by reading, and believe that listening to books is akin to cheating.
Source: http://po.st/oShRKJ
Source: http://po.st/lQe02C
And many just simply prefer the physical version of a book.
Do you feel the same way? Does the thought of an audiobook make you clutch onto your paperback more tightly? If so, it's best to prepare yourself (maybe pull up a chair), because we've got news for you:
Listening to a book has the same effect on your brain as reading one.
No, we're not making this up. Neuroscientists recently discovered that listening to a book stimulates the same cognitive and emotional parts of your brain as reading one.
How did they discover it?
By using interactive brain maps, scientists are able to predict which parts of your brain are activated based on different categories of words. Their latest research was to map out what happens to the brain when you read stories.
They gathered a group of people to listen to a popular podcast series, The Moth Radio Hour, and then read those same stories. Using MRI, the group's brains were scanned, and their reading-versus-listening brain activity data compared. Easy-peasy.
The results? The maps of the listening and reading data were virtually identical.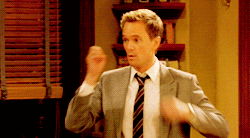 Source: https://gph.is/1bh001S
So, which format is better?
If you're a kiasu Singaporean like us, you'd likely be wondering which is better. The short answer is none.
Both audiobooks and paperbacks have their good and bad, and it all boils down to personal preference.
The act of reading is more engaged and active (the words aren't going to read themselves you know), while listening is more passive. But audiobooks, like ebooks, are often easier to carry around, which is ideal if you don't want to lug a thick paperback in your bag. You can also multi-task while listening to an audiobook.
By far, the most important difference between audiobooks and paperbacks is the presence of a narrator. They can sometimes give the book a depth that reading by yourself cannot achieve (think being able to listen to Neil DeGrasse Tyson turn a dry subject into something engaging and even funny in Astrophysics for People in a Hurry).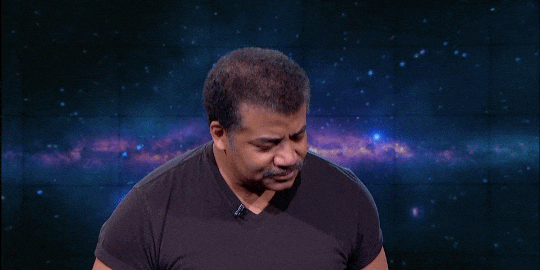 Source: https://gph.is/2vkz31n
Whatever your preference, don't fuss. If you're enjoying new stories and learning new information, it doesn't matter how you consume books. In the meantime, sit back with a fluffy cushion, your favourite headphones, and choose from our selection of audiobooks. 🙂
Here are some of our favourites, which we think will enhance your reading experience with their captivating narrators! Try them and tell us what you think: