Retirement brings to mind the idea that the golden days are over. But to these fictional characters, retirement means the beginning of another exciting adventure. Here are three of them who make us feel young again.
Martha Anderson from The Little Old Lady Who Broke All the Rules


Source: http://po.st/9PPULg

Spunky 79-year-old Martha wants to rob a bank. However, the bank attendants don't take her seriously. She decides to persuade her four friends—the League of Pensioners—to join her in her quest.

"Her dream about the bank robbery seemed to have given her new energy. Nothing is impossible, she thought. But in order to succeed with a change, you must put forward alternatives. And that was what she was going to do now. Then her friends would think that they had made their decisions all by themselves"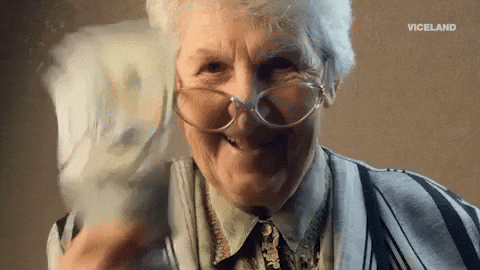 Source: https://gph.is/2O2fWjq

Together they rebel against the new retirement home management, protesting against the cost-cutting measures of diet pills and cheap microwaved food. Slowly but surely they get more daring and Martha hatches a plan to escape. With the ability to think quickly on her feet, she becomes the mastermind of all their schemes. This is where the real adventures begin.

Take a ride on the wild side with this exciting and intelligent little old lady as she tries to regain her independence, push aside stereotypes, and stand up for all her fellow seniors.

Norman Purse from The Best Exotic Marigold Hotel


Source: http://po.st/FbAtuu

Norman was recently thrown out of his residential home again for inappropriate behaviour. With nowhere to go, he turns to his daughter and makes himself comfortable in her home. But his repulsive habits pushes his son-in-law Ravi Kapoor to boiling point. At wit's end, Ravi concocts a plan with his entrepreneurial cousin to start a cheap retirement home in India. He ships Norman off with a few other retirees to the Best Exotic Marigold Hotel in Bangalore with the promise of indulgent living.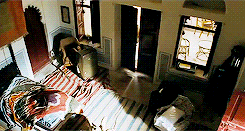 Source: https://gph.is/1LmHc3Y

But to their dismay, they discover that the hotel is ordinary, and basic amenities of water and electricity are sporadic. However, what the hotel lacks in luxury, it makes up for in thrilling experiences, charm and unexpected love. Perhaps, here Norman may give a better impression to his fellow residents.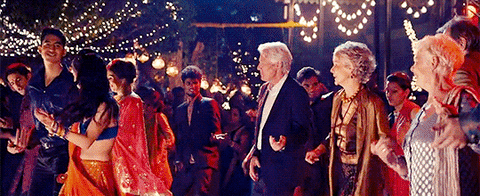 Source: https://gph.is/1K1EoKO

Alfonse Carducci from The Bar Harbor Retirement Home for Famous Writers


Source: http://po.st/eaXxIT

Enter into the life of Alfonse Carducci, a celebrated writer who relishes the limelight and the benefits it brings—adoring fans, lovers and parties. But his ailing health brings this chapter to a close. He goes to the Bar Harbor Home for the Elderly—a place only for retirees from the publishing industry. Here he reunites with his old friends, legendary authors in their own rights, to complete his final memoir. However, he is plagued by writer's block and the consequences of his previous life.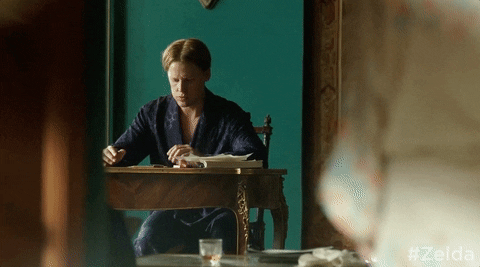 Source: https://gph.is/2j8cS4x

He takes a fancy to one of his attendants, Cecibel Bringer, a mysterious and alluring woman with a tragic story of her own. Debonair and roguish at the same time, Alfonse has always used his charms to his advantage. But would this work on Cecibel? Could she be the answer to his problems? There's only one way to find out.