Walt Disney is a household name. A visionary motion picture and television producer, he constantly pushed boundaries in animation and pioneered beloved cartoon and animation films like Mickey Mouse, Sleeping Beauty and Pinocchio.
Source: http://po.st/vu2Hvn
You may think that Walt's life is too magical or exceptional from the rest of us. But, How to Be Like Walt helps break down his struggles into bite-sized lessons, making it easy for anyone to learn and apply them in their lives.
Lesson 1: Be tenacious in developing your passion
Walt's father, Elias Disney, never approved of his son's artistic tendencies, even telling him that he could never make a living by being a cartoonist. Elias was strict and held a severe stance in raising his children, believing that if he "spare[d] the rod" he would "spoil the child". 😱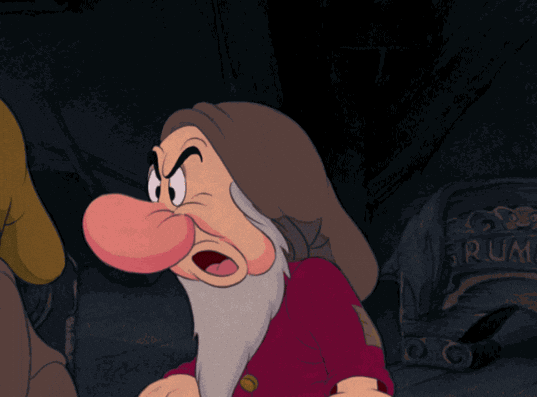 Source: https://gph.is/1O4bV9W
Yet, Walt wasn't deterred and continued drawing cartoons at the expense of his chores and schoolwork. Often, he would also sneak out with his friend to the local theatre and perform skits using his caricatures.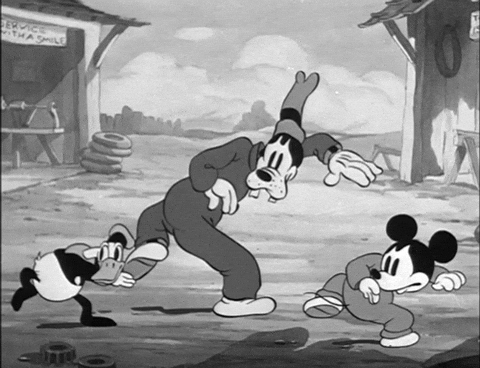 Source: https://gph.is/2S2sn0D

These experiences proved useful as he later utilised his acting skills to dramatise his cartoon characters.
Lesson 2: Take a risk
With just one year of art school, Walt believed that he could get a job as a political cartoonist. But he was rejected multiple times.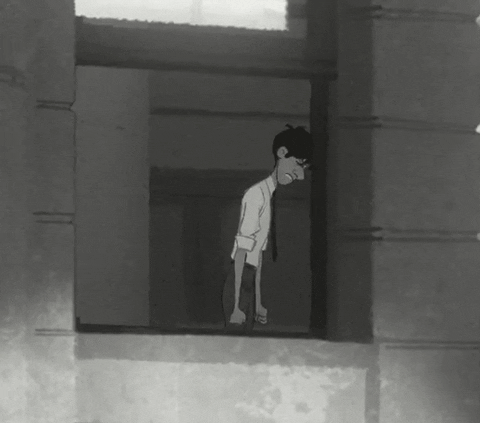 Source: https://gph.is/22XIgEA
When he finally got a job drawing commercial illustrations for advertisements, the company closed after one year (ouch!). Shortly after, he started a business with a fellow artist but that too folded (double ouch) because he didn't manage its finances well.
But he didn't stop there. After learning basic stop-motion animation at his next company, he started another business in animation. Sadly, this business also failed and he had no choice but to file for bankruptcy.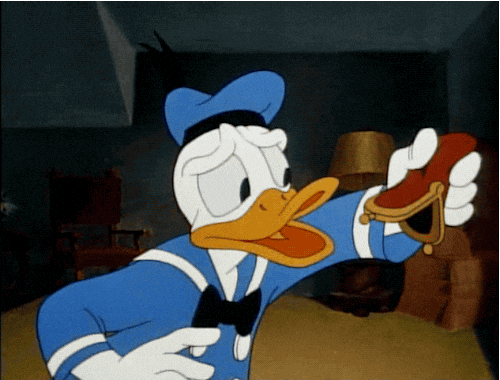 Source: https://gph.is/1T1ucoK
Many would've been dejected and bitter at this point, but Walt remained optimistic and took an even greater risk. Almost broke and left with one unfinished Alice Comedies film, he headed down to Hollywood.
He sent his only copy of his film to film distributor Margaret Winkler, who offered him a contract for six Alice Comedies at $1500 (equivalent to $22,300 today) per film. Enlisting the help of his brother—Roy Disney— they started Disney Brothers Cartoon Studio.

Source: https://gph.is/1auVl0T
Lesson 3: Become an animated leader
Back in 1931, Walt was set on producing the first 90-minute animated film Snow White and the Seven Dwarves. To convince his animators, Walt gathered them into a room and single-handedly performed every character for them before announcing his plans.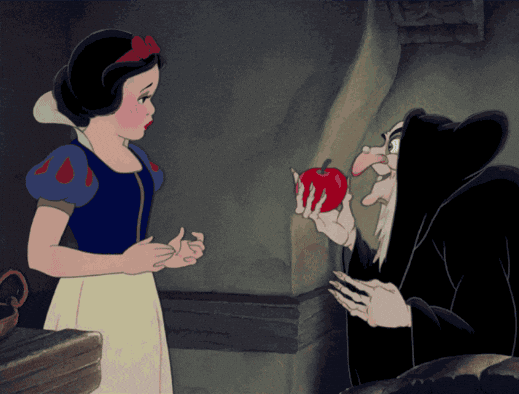 Source: https://gph.is/244pDDj
Although his animators had no experience animating realistic human figures, they were fired up by Walt's animated direction that it kept them going on the project for the next four years.

No matter if his employees were a park attendant or an animator, he would take the time to get to know them, get a better sense of their abilities and transfer people to a line of work they had never tried before—and they would succeed!
The skill of inspiring people just like how Walt did is worth picking up, so don't be afraid of 'losing face' to get your ideas across, and take the time to know the people under you!
Throughout his life, Walt never stopped pursuing his dreams and didn't let his failures put him down. His tenacity, risk-taking attitude, and leadership inspired many to continue his vision long after he was gone.
For more life lessons from Walt, borrow this book from the library!