Fairoz Ahmad is a very busy man. On top of his work as a lecturer in Temasek Polytechnic, this Chevening-Oxford alumni co-founded the award-winning social enterprise, Chapter W, to empower women through the use of technology. What drives his ambition is his belief in leveraging technology thoughtfully to scale social impact.
Recently, he published his first book, Interpreter of Winds, with Ethos Books. The book contains reflections of his own experiences and observations growing up as a Muslim in a world that's too busy and distracted to understand one another. The same world, we would say, echoed where most of us are living in right now. After listening to his talk as a panelist in NLB's Read!Fest programme, The Books that Saved My Life, we wanted to further understand the man through his thoughts on books he has read.
Source: http://po.st/HnKcVO
1) Is there any quote you can recite by heart? If so, is there a specific reason why you chose this quote to memorise?
From Macbeth. Somewhere in Act Five when Macbeth began to realize the futility of life. The quote was drilled into our minds by my literature teacher in Secondary 4 for an assessment I think, and we studied the book intensively for 'O' levels. I guess the words got stuck and never left.
"Life's but a walking shadow, a poor player
That struts and frets his hour upon the stage,
And then is heard no more. It is a tale
Told by an idiot, full of sound and fury,
Signifying nothing"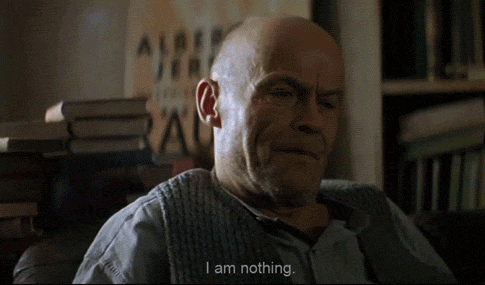 Source: https://gph.is/YBCSVQ
2) You mentioned that you first noticed what books could do when your father brought you the two abridged classics when you were young. Have there been any other books that played a huge part in your childhood?
Yes. I particularly liked the Five Find Outers series by Enid Blyton, which I think should have been more popular. I think many people are more familiar with the Famous Five series. I chanced upon the former around Primary 5 and I found them to be more addictive, and with better mystery plots than Famous Five. Later on, I discovered True Singapore Ghost Stories by Russell Lee. I think Book 2 in this series was the best.
Source: http://po.st/3yOKzw
Source: http://po.st/t9ZLJL
Source: http://po.st/H0JSKV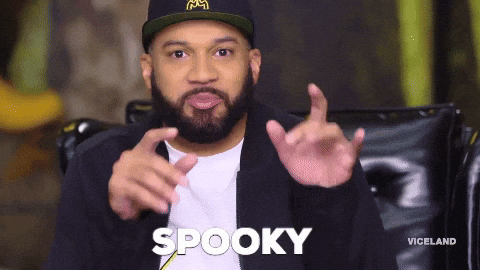 Source: https://gph.is/2z9UZ1q
3) Which author or fictional character would you like to personally meet?
Kip from Michael Ondaatje's The English Patient. In the novel, Kip is a Sikh soldier, whose duty, during the dying days of World War Two, was to defuse bombs hidden by German soldiers in civilian spaces. He fell in love with Hana, a Canadian army nurse, who was taking care of the titular character. But he eventually left home for India. I wanted to know how he navigated a normal life back in India with powerful memories of this very unique time of his life.
Source: http://po.st/KelUeE
4) Which would you personally prefer? A quiet reading session or a reading session with your favourite author?
A quiet reading session. Simply because I do not think authors I consider as my favourite would make for pleasant companions.
5) Are you team the-movie-is-better-than-the-book or team book-all-the-way?
It depends. In general, I think most books are better than the movie versions, simply because the movie as a medium to translate or adapt books has some limitations. I can recall however two exceptions to this. First is Anne Rice's Interview with the Vampire and second is Michael Ondaatje's The English Patient. I think in both cases, the movie versions are such that they are faithful to the spirit of the source material and eventually act as a complement to the book.
Source: http://po.st/sabD1N
6) Has there been any books you felt didn't receive the attention it deserves?
There is this book for young adults and children, by A.E. Bowvayne called the The Forbidden Jewel. I remembered the author coming to my school to talk about this book back in the 1980s. I read it twice back in primary school (I bought a copy). I can't recall what the book was about, but it had a haunting and magical feel to it. I think this book deserves more readership.
Source: http://po.st/Vom1CS
7) Have you ever picked up a book without knowing what it's about or who wrote it? If so, how did that experience go?
Most of the time, not well! I kind of prefer to want to have an idea what it is about. Who the author is does not matter though.
8) By far, what's your favourite place to read?
Nowhere specific. As long as it is quiet and comfortable.
9) Here's one just for fun: If you had to come up with the perfect food to pair with the right genre, what food would you pair with sci-fi, horror, romance, comedy and comics?
Dark chocolates transcend all genres.