This month, the National Reading Movement is all about contemporary books, so we've decided to look up some exciting millennial authors (born after 1980) whose works are taking the present literary world by storm.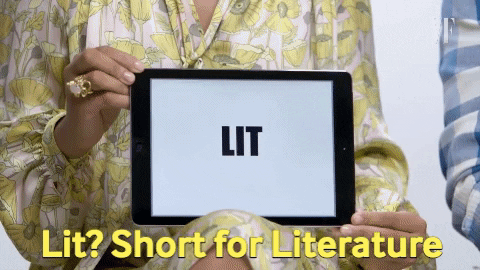 Source: https://gph.is/2sBV7T2
Eleanor Catton
Source: http://po.st/wlIvjs
Let's kick things off with Eleanor Catton, the youngest ever author to win the Man Booker Prize. She currently teaches creative writing at the Manukau Institute of Technology, and has yet to release a new psychological thriller called Birnam Wood.
Her award-winning novel, The Luminaries, is a gripping mystery set in 1866 New Zealand and follows Walter Moody, a prospector who gets drawn into a complex mystery covering a series of unsolved crimes. A wealthy man has vanished, a prostitute has tried to end her life, and an enormous fortune has been discovered in the home of a luckless drunk. How are they all connected? Read it and delve into a vividly painted world of shipping, banking and goldrush!

"Never underestimate how extraordinarily difficult it is to understand a situation from another person's point of view."
Ocean Vuong
Source: http://po.st/Wa0Nff
Ocean Vuong is the author of the multi-award winning poetry collection Night Sky With Exit Wounds and has recently released his debut novel, On Earth We're Briefly Gorgeous. He was born in Saigon, Vietnam and now serves as an Assistant Professor at Umass-Amherst.
His compelling poetry collection investigates the refugee experience and three generations of conflict in a land (Vietnam) annihilated by the forces of war. His poetry has been described as "breathtakingly beautiful, gut-wrenching and sublime… Phenomenal.", and his language is so succinct that we'd also recommend it to non-poetry readers. Read it for yourself here.
"The most beautiful part of your body
is where it's headed. & remember,
loneliness is still time spent
with the world."
Helen Oyeyemi
Source: http://po.st/vR0RNo
Helen Oyeyemi, at 33, is a big player in contemporary literature, with eight books under her belt and a recognizable style of writing coined "magic realism". She published her first novel to great acclaim at only 19 years old and has grown in popularity over the years.
Of all her fantastical books, we'd recommend reading Mr Fox—a love story like no other—in which a writer who keeps killing off his heroines finds himself in a strange love triangle: caught between his actual wife and his not-quite-so-human muse. Read this mischievous and inventive story here.
"Her heart was heavy because it was open, and so things filled it, and so things rushed out of it, but still the heart kept beating, tough and frighteningly powerful and meaning to shrug off the rest of her and continue on its own."
Pooja Nansi
Source: http://po.st/sBzwVI
Another millennial author we love is closer than you think! Pooja Nansi is the author of two poetry collections and is Singapore's first Youth Poet Ambassador. She also teaches, performs, sings and remains to be one of the country's most active literary personalities.
We're excited to recommend her first book of poems, Stiletto Scars. It explores tradition, family, and her identity as a woman in this rapidly changing society. It is categorised into five sections: "Homes," "Heart," "Head," "Heels and Hips," and "Hurt and Hope", and her passionate voice will certainly tug at your heartstrings.
"Tell me where I should go
in a world filled with indifference.
The moonlight filters into my house,
but I do not belong,
neither can I think of a destination."
Tell us who your favourite millennial authors are too!