How often do you read in your mother tongue?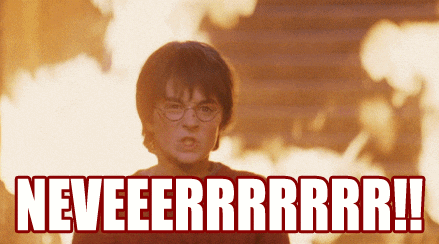 Source: https://gph.is/1JjLUQs
If you can't remember the last time you did that, you're not alone. Many of us find it intimidating to read in our vernacular language. But we've found that a fun (and definitely easier) way to dive into the scary world of mother tongue books is through comics. With stunning visuals, comics can easily be more engaging than novels and poems.
Don't believe us? Here are three action-packed manhuas (Chinese comics) to get you started!
1. 火鳳燎原 (The Ravages of Time) by Chan Mou
Source: http://po.st/2rqKNo
Let's start with The Ravages of Time, an intriguing retelling of the Three Kingdoms period of ancient Chinese history—nearly 2000 years ago, where the prosperous Han dynasty of China collapsed, resulting in the formation of three new nations.
Unlike many retellings of the Three Kingdom period, this series takes a creative approach to the story. While the major milestone events were relatively untouched, many finer details were changed and dramatised. Important characters like Sima Yi, Liu Bei and Zhao Yun are all written differently from their historical accounts. The characters also have their own unique design, contrary to the popular perception that Chinese people of that era had long hair.
Not only are the main characters well-developed, the plot also focuses on the politics and warfare of the Three Kingdoms, and some of the main attractions of the series are the associated mind games, military strategies and tactics, making the read an exciting one!
And did we mention the gorgeous artwork?
Source: https://imgur.com/gallery/X0QFS
2. 孤芳不自赏 (A Lonesome Fragrance Waiting to be Appreciated) by Feng Nong
Source: http://po.st/KjqmI9
If you're a fan of romance stories with a dose of wit and cunning, this is the manhua for you!
Bai Pingting is an average-looking maidservant who has an unparalleled intelligence matched by nobody else in the Kingdom. This leads her to seek an equal partner whom she can compete with. And who is better matched for her than Chu Beijie, also known as the "God of War", from a rival Kingdom?
Both of them are full of lies and conspiracies, and despite being separated by their loyalties to their respective Kingdoms, both Pingting and Beijie cannot escape their eventual love for each other.
Would it ever be possible for them to be together? Read to find out!
3. 橘子 (Orange) by Benjamin Zhang Bin
Source: http://po.st/sMQWfo
For those who prefer a story that is a little less historical-drama, here is a manhua that is sure to take you on an emotional roller coaster. The story revolves around Orange, a young girl in high school who has decided that she has nothing to live for. Not her shallow friends, not her parents, not even the empty promise of love.
She finds herself standing on the edge of her rooftop when a drunken, enigmatic young man, Dashu, enters her world and changes it forever.
Orange is a moving story of loss and redemption, a heartbreaking tale of a young woman trying to understand the bewildering world around her. Coupled with the beautiful artwork by manhua icon Benjamin Zhang Bin, this comic is definitely not one to miss.
Source: http://po.st/sMQWfo